Shoden is the first practitioner level in Jikiden Reiki. The course consists of three parts and you will receive Reiju in each of them.
In this course you will learn:
The history of Reiki in Japan
Basics of Japanese culture needed to understand Reiki
Gokai (five principles of Reiki)
About accumulation of toxins and body's natural healing
The concept of Byosen and how to use it in treatment
To use Reiki to treat yourself
To use Reiki to give treatment to others
To administer first aid using Reiki
To perform Ketsueki Kokan Ho, massage technique that stimulates elimination of toxins
To practice Hatsurei Ho To
To chant Gokai in Japanese
And you will have a lot of hands-on practice!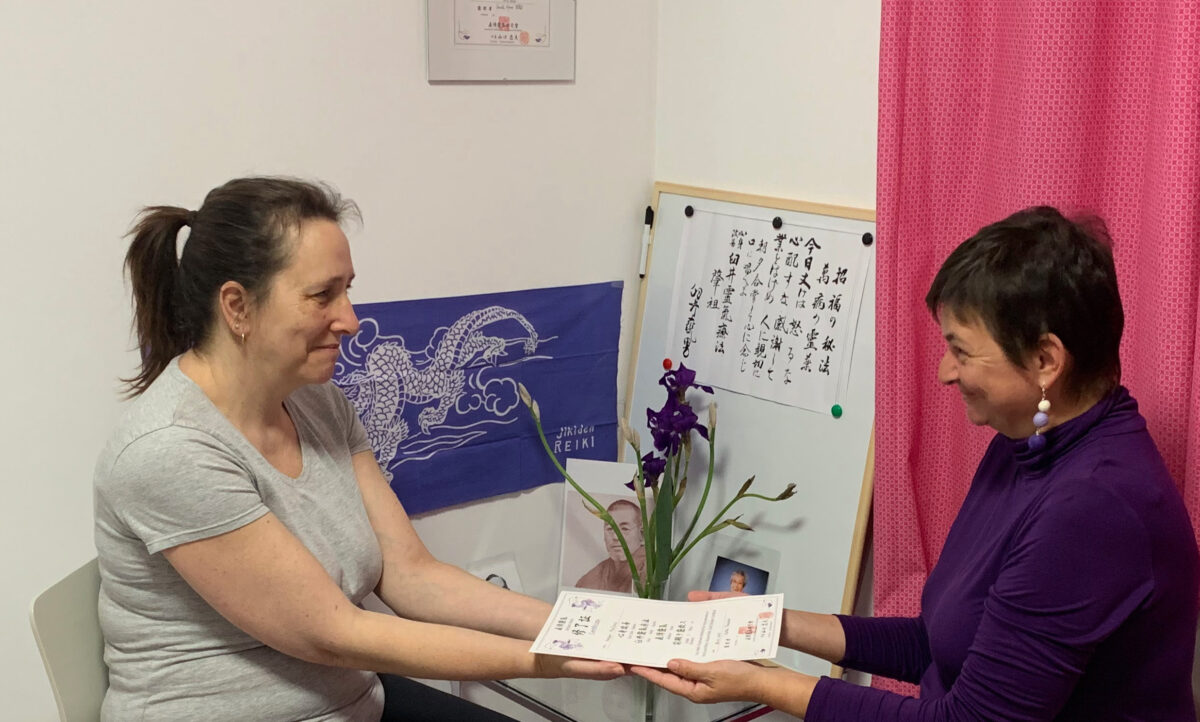 In Jikiden Reiki students are teacher's responsibility and I remain committed to support you and follow you up on your Reiki path for the rest of my life to the best of my abilities.
The bond between teacher and student is a very important and strong.  If you would like to check out if we are on the same wavelength – let's have a chat  or come for a treatment session., If you don't think I am the best one for you,I would gladly put you in touch with an other certified Jikiden Reiki teacher.
I teach the course in the same format my teachers did – over 3 consecutive days. However, due to practical reasons this can be transformed to 2+1 days,  2 days + 2 half days follow up or even 2 days if the group is small. We can talk about what suits you the best.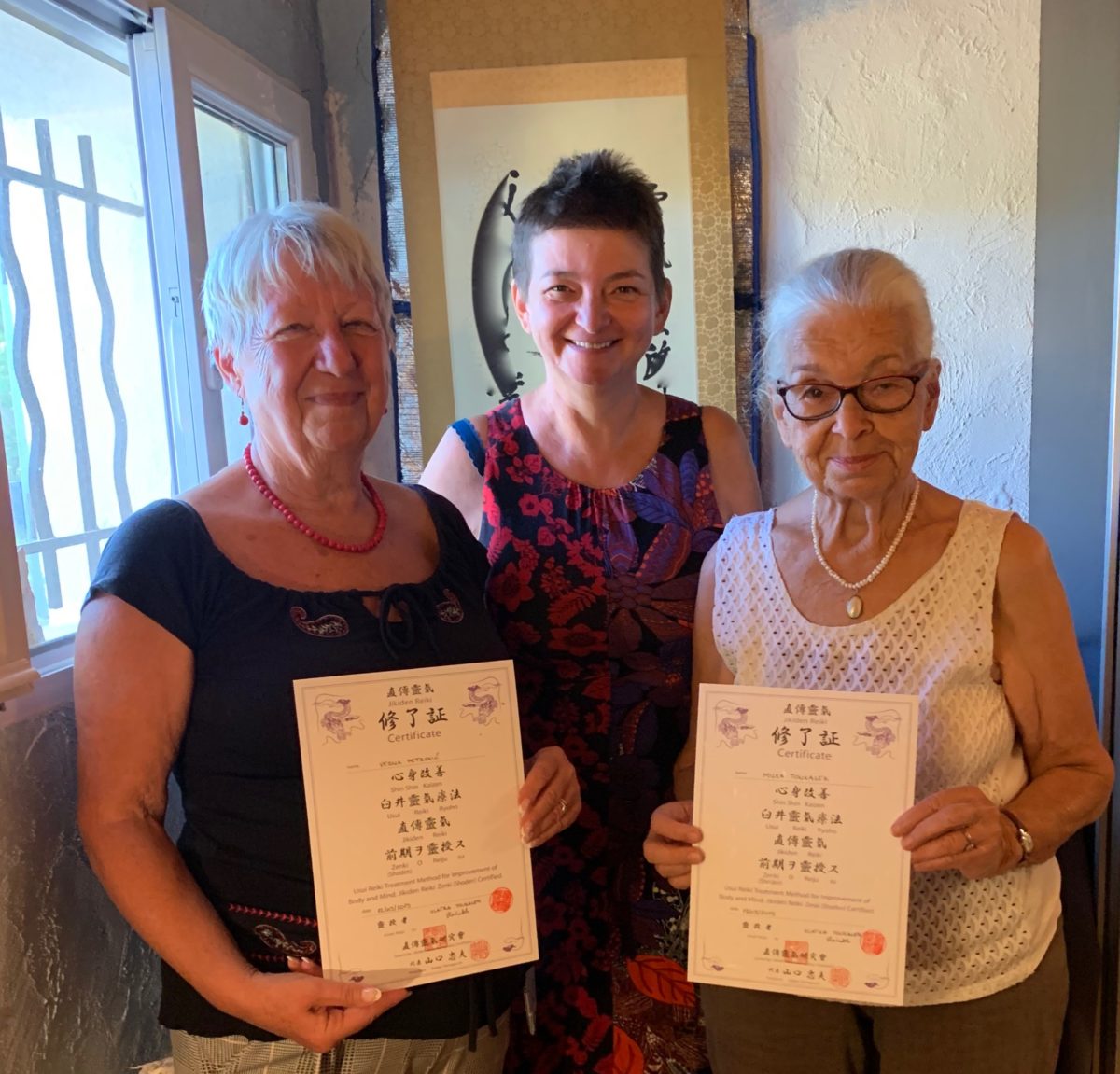 The content and the fee are set by the Institute in Kyoto, Japan. Fees are the same in the same currency zones.
---
Language
Courses are given in
English,
French and
Bosnian/Croatian/Serbian.
---
Group size
Group size is typically 2-6 people.
---
Fee
380 CHF in Switzerland
250 EUR in France
Other countries – on demand
Repeat course reduced fee  200 CHF / 150 EUR
---
Next courses dates: 
                                        2 – 4 September 2023 
                                        7 – 8 October 2023
The best way to get introduced to Reiki is to experience it yourself.